What can be entered into Mexico?
DO NOT take ANY WEAPONS OR DRUGS TO MEXICO. If you get caught, you'll most likely end up in prison for a long time.
You are allowed to enter to 🇲🇽 Mexico:
2 boxes of cigarettes or 50 cigars or one kilo of tobacco (2.2 pounds)
3 litres of wine or hard liquor, for example whisky
1 laptop
2 cameras or camcorders
Be reasonable and don't bring amounts of anything that might seem like you're planning to resell them.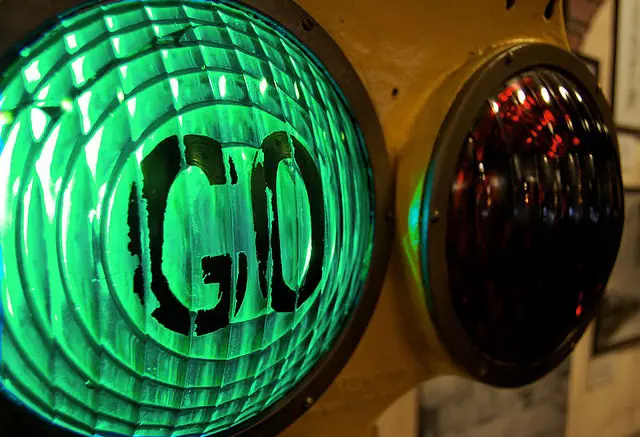 When you cross most borders you will be asked to press a button or your car will automatically activate it. If your light is green, you will continue to pass. If you hit a red signal, your luggage and vehicle will be searched.
In addition, if you look suspicious or come to the attention of any Customs agent, you can be inspected regardless of the light you have.
If you or your vehicle has been selected for inspection, a customs inspector will conduct the examination. If the Customs Inspector finds goods that should have been declared and you did not, the Inspector will classify and value the goods and impose the appropriate penalties.
What items can be included in my personal tax-exempt luggage?
Goods for personal use, such as clothing, footwear and personal care and beauty products, provided they are appropriate for the duration of the journey, including items for wedding parties Travel accessories for babies, such as prams and walkers.
Two cameras or video recorders, 12 rolls of film or videotapes; photographic equipment; three portable cellular phones or other wireless networks; global positioning equipment (GPS); a portable typewriter; an electronic calendar; a portable computer (laptop), notebook, omnibook or other similar items; a portable copier or printer; a portable projector and accessories.
Two sports equipment, four rods, three boats with or without sails and their accessories, trophies or recognitions, provided that they can be transported normally and commonly by the passenger, a climber and a bicycle.
A portable radio for the recording or playback of sound or mixed tapes; or a digital sound player or portable compact disc player and a portable DVD player, such as a pair of portable speakers, and their accessories.
10 DVDs, 30 compact discs (CDs) or magnetic tapes (audiocassettes), for sound reproduction, three software packages and five storage devices or memory cards for any electronic equipment.
Books, magazines and printed documents.
Five toys -including collector's items- and a video game console and five video games.
A device to measure blood pressure and another for glucose, as well as personal medication; in the case of psychotropics, a doctor's prescription must be shown.
A set of binoculars and a telescope.
Suitcases, trunks and suitcases needed for the movement of goods.
Two musical instruments and their accessories.
A tent and camping equipment, as well as its accessories.
A set of tools including its case, which can have a hand drill, wire cutter, wrenches, dice, screwdrivers, power cables, among others.
Up to two dogs or cats, and their accessories, provided that the corresponding animal health import certificate issued by SAGARPA is presented to customs officials.
What other items must be declared?
Animals, agricultural products and medicines.
If you carry more than US$10,000, or the equivalent in other currencies, in cash, checks, money orders or any other monetary instrument, or a combination thereof, you must declare the amount exceeding US$10,000.
You will not have to pay duties and taxes, but you will have to declare it on the customs declaration form. Failure to declare it is a violation of Mexican law and such violation is sanctioned with administrative and even criminal penalties.
What are 🇺🇸 American citizens allowed to bring home from Mexico?
$800 worth of duty-free purchases
200 cigarettes or 100 cigars or 4.4 pounds of tobacco
1 litre of alcoholic drinks such as tequila, wine or spirits
The fish they caught in Mexico
And that they are NOT allowed or prohibited?
Steroids, make sure you have a prescription for any other medications.
Illegal drugs; if you have the least amount, you can be fined and sent to jail - your car can even be impounded.
Shelves
Many fruits from Mexico are forbidden in the US, so it is better not to bring them into the US.
Weapons of any kind; even ammunition.
No clothing, bags, wallets, or shoes/boots made from endangered species, such as sea turtles.